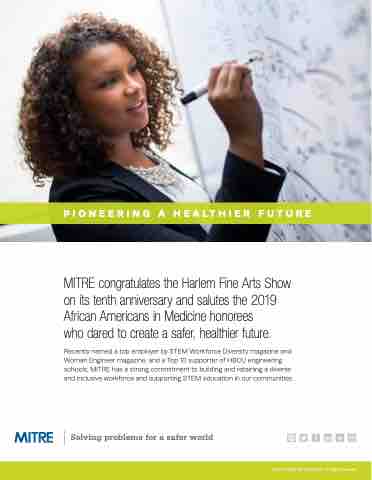 PIONEERING A HEALTHIER FUTURE
MITRE congratulates the Harlem Fine Arts Show on its tenth anniversary and salutes the 2019 African Americans in Medicine honorees
who dared to create a safer, healthier future.
Recently named a top employer by STEM Workforce Diversity magazine and Woman Engineer magazine, and a Top 10 supporter of HBCU engineering schools, MITRE has a strong commitment to building and retaining a diverse and inclusive workforce and supporting STEM education in our communities.
| Solving problems for a safer world
        © 2019 The MITRE Corporation. All rights reserved.