Page 8 - LAS VEGAS EBOOK FEB 2020
P. 8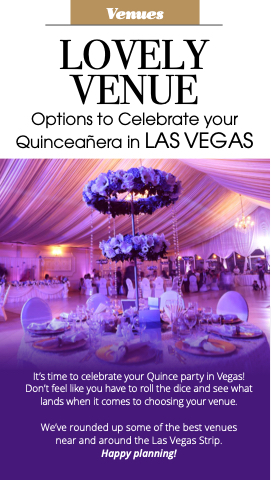 LOVELY VENUE
Options to Celebrate your Quinceañera in LAS VEGAS
 Venues
 It's time to celebrate your Quince party in Vegas! Don't feel like you have to roll the dice and see what lands when it comes to choosing your venue.
We've rounded up some of the best venues near and around the Las Vegas Strip. Happy planning!