Page 31 - AreaNewsletters "May 2021" issue
P. 31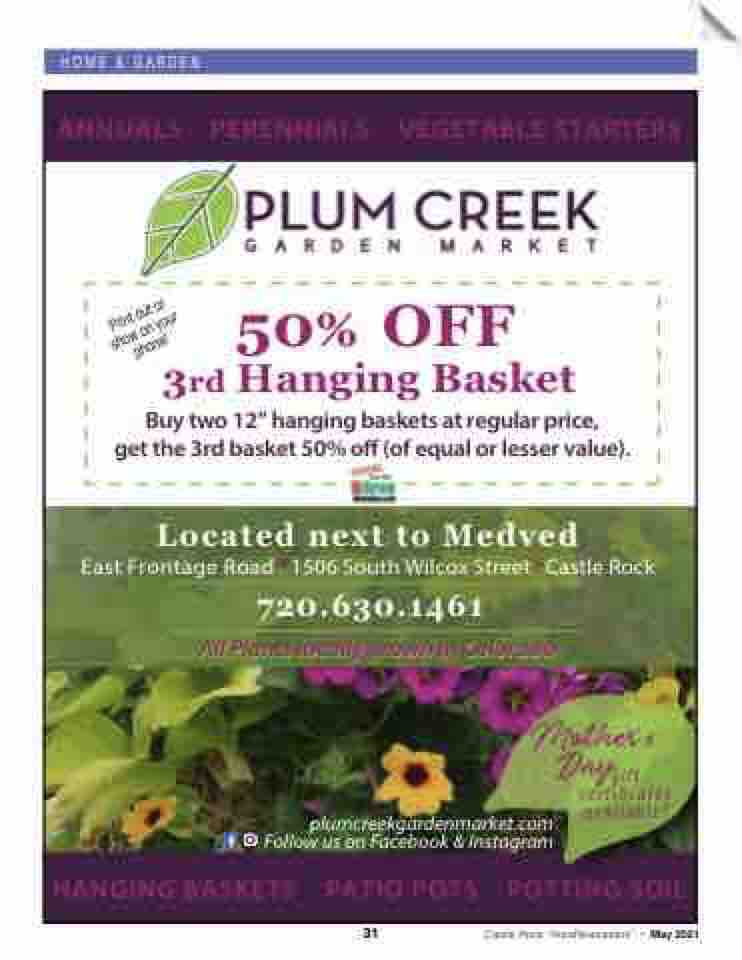 HOME & GARDEN
Plum Creek Garden Market
ANNUALS PERENNIALS VEGETABLE STARTERS
Flowers Vegetables Annuals Perennials
50% OFF 3rd Hanging Basket
Buy two 12" hanging baskets at regular price, get the 3rd basket 50% o  (of equal or lesser value).
Located next to Medved
East Frontage Road o1506 South Wilcox Streeto Castle Rock 720.630.1461
All Plants locally grown in Colorado
All plants locally grown in Colorado
gift certi cates available!
plumcreekgardenmarket.com Follow us on Facebook & Instagram
Mother's Day
HANGING BASKETS PATIO POTS POTTING SOIL
31 Castle Rock "AreaNewsletters" • May 2021
Print out or show on your phone!