Page 20 - AreaNewsletters "Oct 2021" issue
P. 20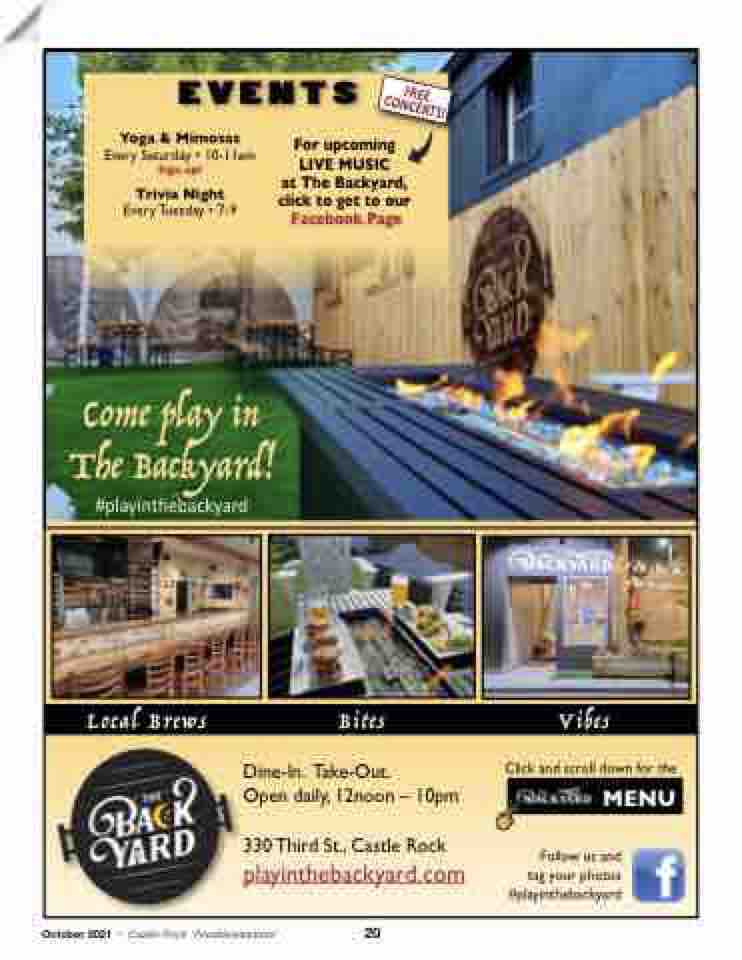 EVENTS
The Backyard Beer Garden Concerts Restaurant Events Food Music
Yoga & Mimosas
Every Saturday • 10-11am
Sign up!
Trivia Night
EveryTuesday • 7-9
For upcoming LIVE MUSIC
at The Backyard, click to get to our Facebook Page
Come play in
The Backyard!
#playinthebackyard
Local Brews Bites Vibes
Dine-In. Take-Out.
Open daily, 12noon – 10pm
330 Third St., Castle Rock
playinthebackyard.com tag your photos #playinthebackyard
Click and scroll down for the
MENU
Follow us and
October 2021 • Castle Rock "AreaNewsletters" 20
FREE CONCERTS!