Page 18 - AreaNewsletters "July 2021" issue
P. 18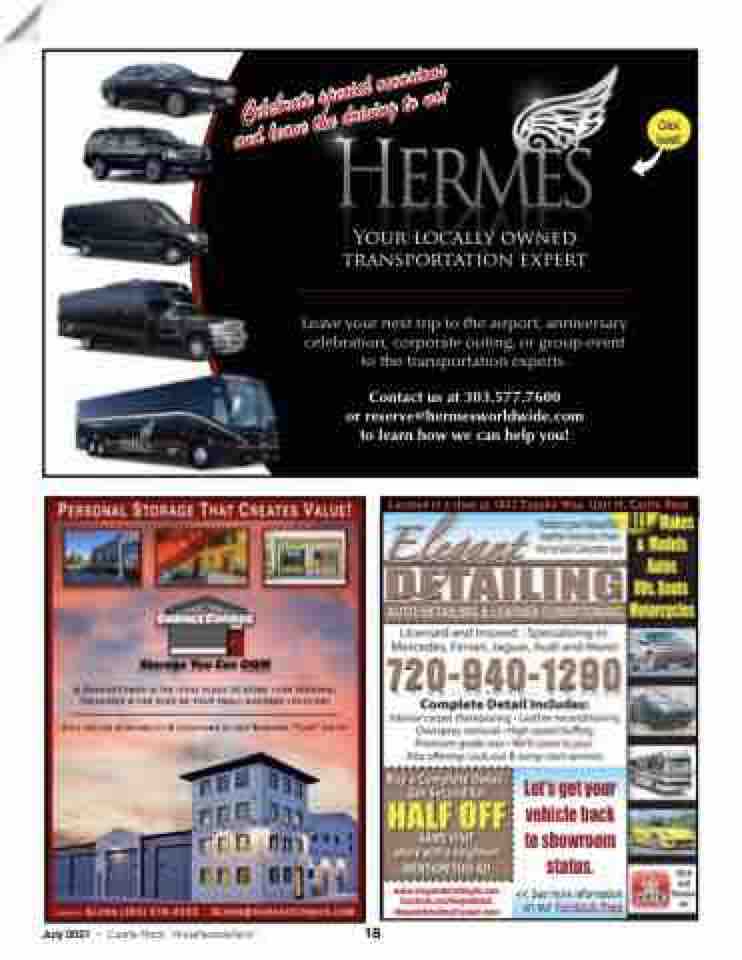 Click here!!
Your locally owned transportation expert
Leave your next trip to the airport, anniversary celebration, corporate outing, or group event to the transportation experts.
Contact us at 303.577.7600
or reserve@hermesworldwide.com to learn how we can help you!
Located in a shop at 1052 Topeka Way, Unit H, Castle Rock
Elegant Detailing Vehicle
Auto maintenance Car Lock Out Jump Start
www.elegantdetailingllc.com Facebook.com/Elegantdetail elegantdetailing@gmail.com
<< See more information on our Facebook Page
"
L
ly
E
e
n
t'
j
oy
a
n
s
ge
cleaned &
vehicle back
detailed vehicle
to showroom
for the New Year!"
status.
t
y
e
o
w
ur
Garage Condos Custom Personal Vehicle R.V. Boat Toy Storage You Own Man Cave Business Space
July 2021 • Castle Rock "AreaNewsletters" 18
Celebrate special occasions and leave the driving to us!