Page 24 - COVID Cleaning - Whitehouse
P. 24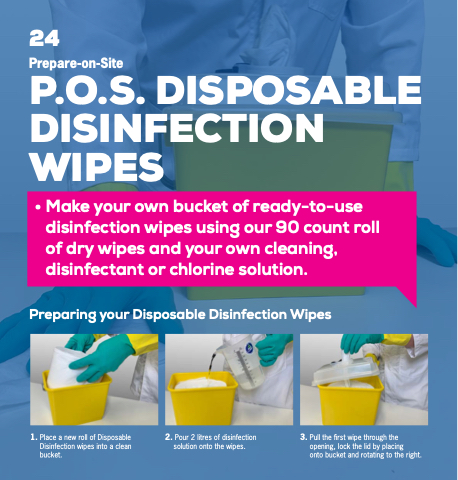 24
Prepare-on-Site
P.O.S. DISPOSABLE
DISINFECTION
WIPES
 • Make your own bucket of ready-to-use disinfection wipes using our 90 count roll of dry wipes and your own cleaning, disinfectant or chlorine solution.
Preparing your Disposable Disinfection Wipes
   24
1. Place a new roll of Disposable Disinfection wipes into a clean bucket.
2. Pour 2 litres of disinfection solution onto the wipes.
3. Pull the first wipe through the opening, lock the lid by placing
onto bucket and rotating to the right.