Page 4 - Aberthau Mansion
P. 4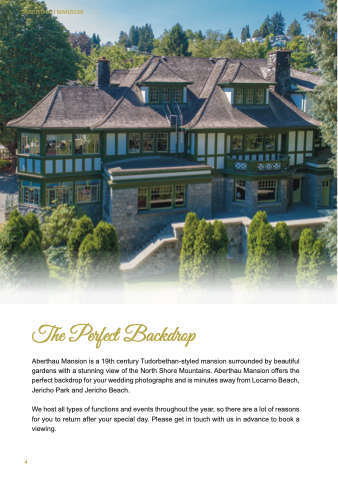 ABERTHAU MANSION
4
The Perfect Backdrop
Aberthau Mansion is a 19th century Tudorbethan-styled mansion surrounded by beautiful gardens with a stunning view of the North Shore Mountains. Aberthau Mansion offers the perfect backdrop for your wedding photographs and is minutes away from Locarno Beach, Jericho Park and Jericho Beach.
We host all types of functions and events throughout the year, so there are a lot of reasons for you to return after your special day. Please get in touch with us in advance to book a viewing.