Page 172 - SS22 Cook & Dine Catalogue Int
P. 172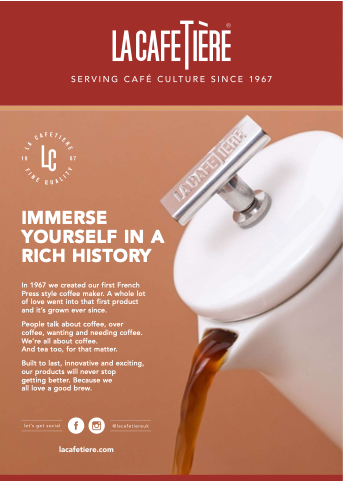 Text
    IMMERSE YOURSELF IN A RICH HISTORY
In 1967 we created our first French Press style coffee maker. A whole lot of love went into that first product and it's grown ever since.
People talk about coffee, over coffee, wanting and needing coffee. We're all about coffee.
And tea too, for that matter.
Built to last, innovative and exciting, our products will never stop
getting better. Because we
all love a good brew.