Page 43 - AreaNewsletters "Nov 2020" issue
P. 43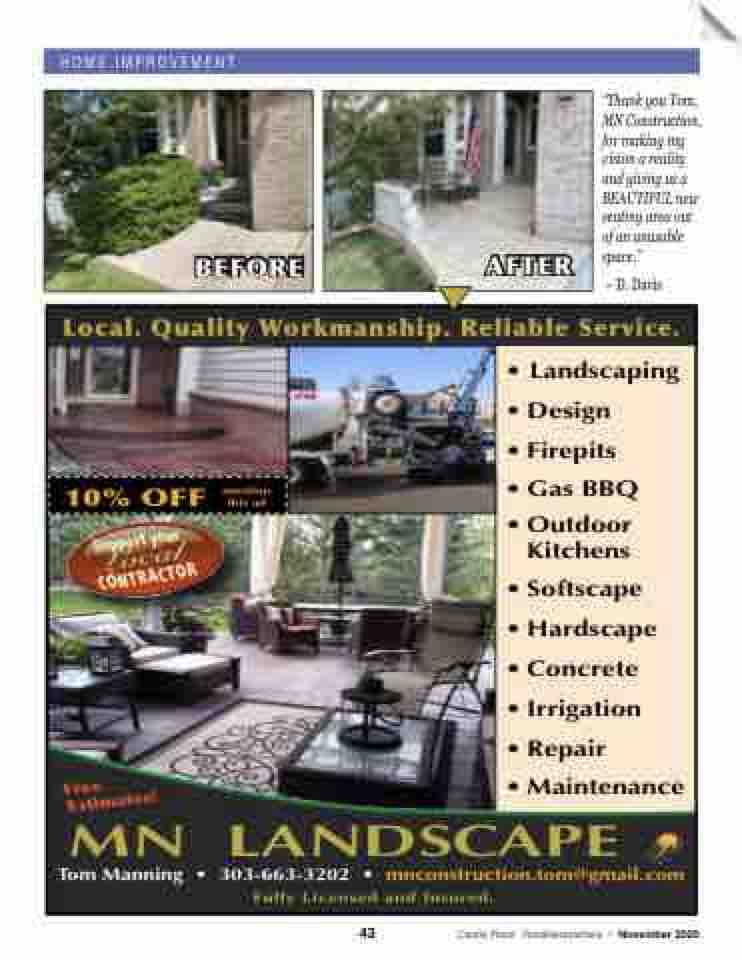 H O ME I MP R O V E ME N T
"Thank you Tom, MN Construction, for making my vision a reality and giving us a BEAUTIFUL new seating area out of an unusable space."
~ D. Davis
BEFORE
AFTER
Local. Quality Workmanship. Reliable Service.
• Landscaping
• Design
• Firepits
• Gas BBQ
• Outdoor Kitchens
• Softscape
• Hardscape
• Concrete
• Irrigation
• Repair
• Maintenance
10% OFF
mention this ad
MN LANDSCAPE
Tom Manning • 303-663-3202 • mnconstruction.tom@gmail.com Fully Licensed and Insured.
43 Castle Rock "AreaNewsletters • November 2020
Local
Support your
CONTRACTOR
Free Estimates!