Page 16 - AreaNewsletters "Jan 2021" issue
P. 16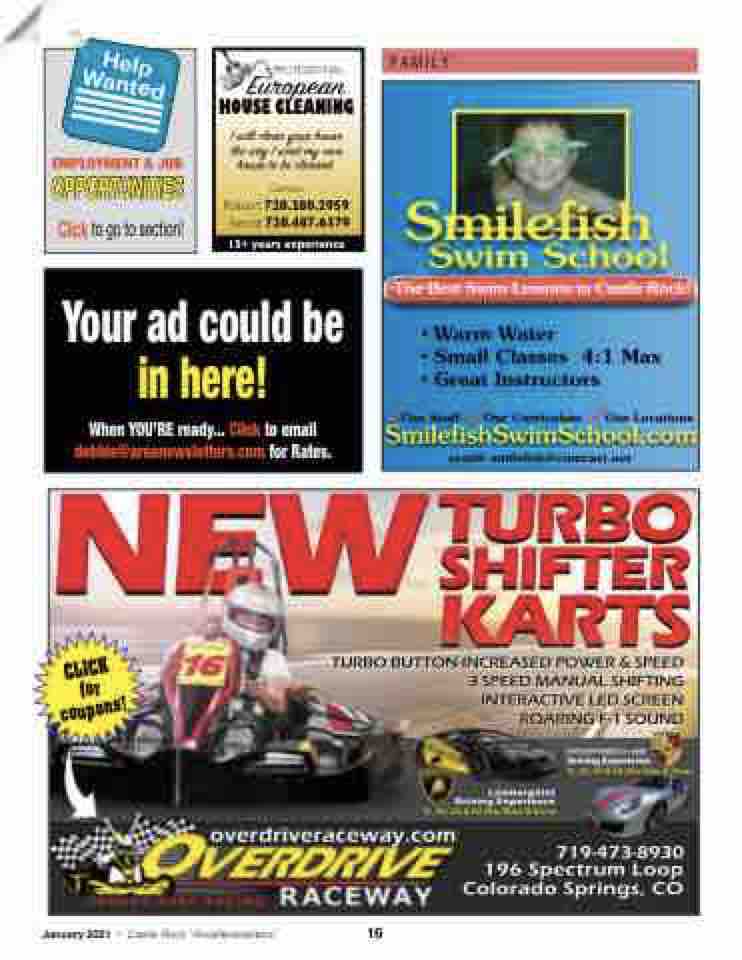 PROFESSIONAL
E  ean
HOUSE CLEANING
I will clean y r h se the way I want my  n h se to be cleaned.
Call/text:
Robert 720.280.2959
Iwona 720.487.6379
15+ years experience
EMPLOYMENT & JOB
OPPORTUNITIES
Click to go to section!
F A MI L Y
Smile sh Swim School Lessons Russ Marsh
Your ad could be
in here!
When YOU'RE ready... Click to email debbie@areanewsletters.com for Rates.
Overdrive Raceway Go Karts Go Carts
January 2021 • Castle Rock "AreaNewsletters" 16
Help Wanted
CLICK for coupons!