Page 10 - AreaNewsletters "Apr 2021" issue
P. 10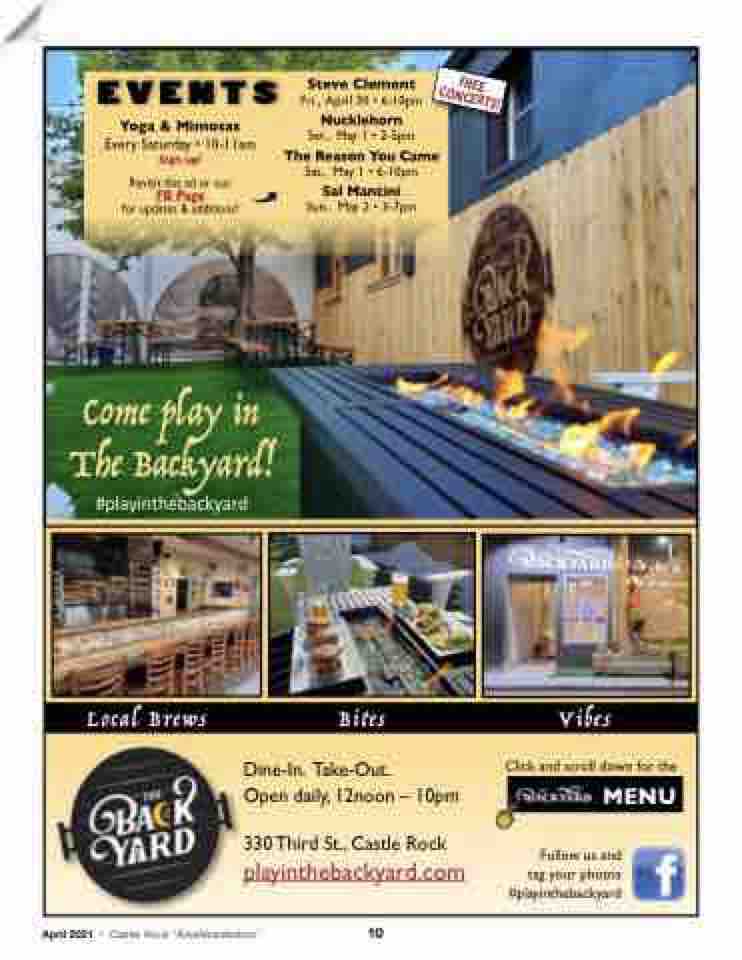 EVENTS
Doug Davis,Andi & Keir The Backyard Beer Garden ConceasrStsugarFoot
Restaurant Events Food Music
Yoga & Mimosas
Every Saturday • 10-11am (Weather permitting. Sign up.)
Thurs.,April 8 • 5-7pm
Nate Spencer
Fri.,April 9 • 6-10pm
Scarecrow Revival
Sat.,April 10 • 6-9pm
Revisit this ad or our
FB Page
for updates & additions!
Come play in
The Backyard!
#playinthebackyard
Local Brews Bites Vibes
Dine-In. Take-Out.
Open daily, 12noon – 10pm
330 Third St., Castle Rock
playinthebackyard.com tag your photos #playinthebackyard
Click and scroll down for the
MENU
Follow us and
April 2021 • Castle Rock "AreaNewsletters" 10
FREE CONCERTS!