Page 32 - Silverholme
P. 32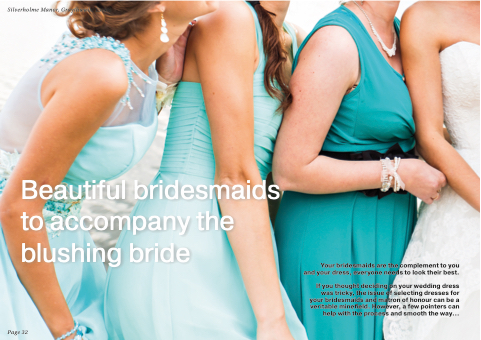 Silverholme Manor, Graythwaite Estate
Beautiful bridesmaids to accompany the blushing bride
 Page 32
Your bridesmaids are the complement to you and your dress, everyone needs to look their best.
If you thought deciding on your wedding dress was tricky, the issue of selecting dresses for your bridesmaids and matron of honour can be a veritable minefield. However, a few pointers can help with the process and smooth the way...